Occhio's Journey Key Art Fall 2021
A robotic boy named Occhio sets out across the galaxy to find his missing father/maker.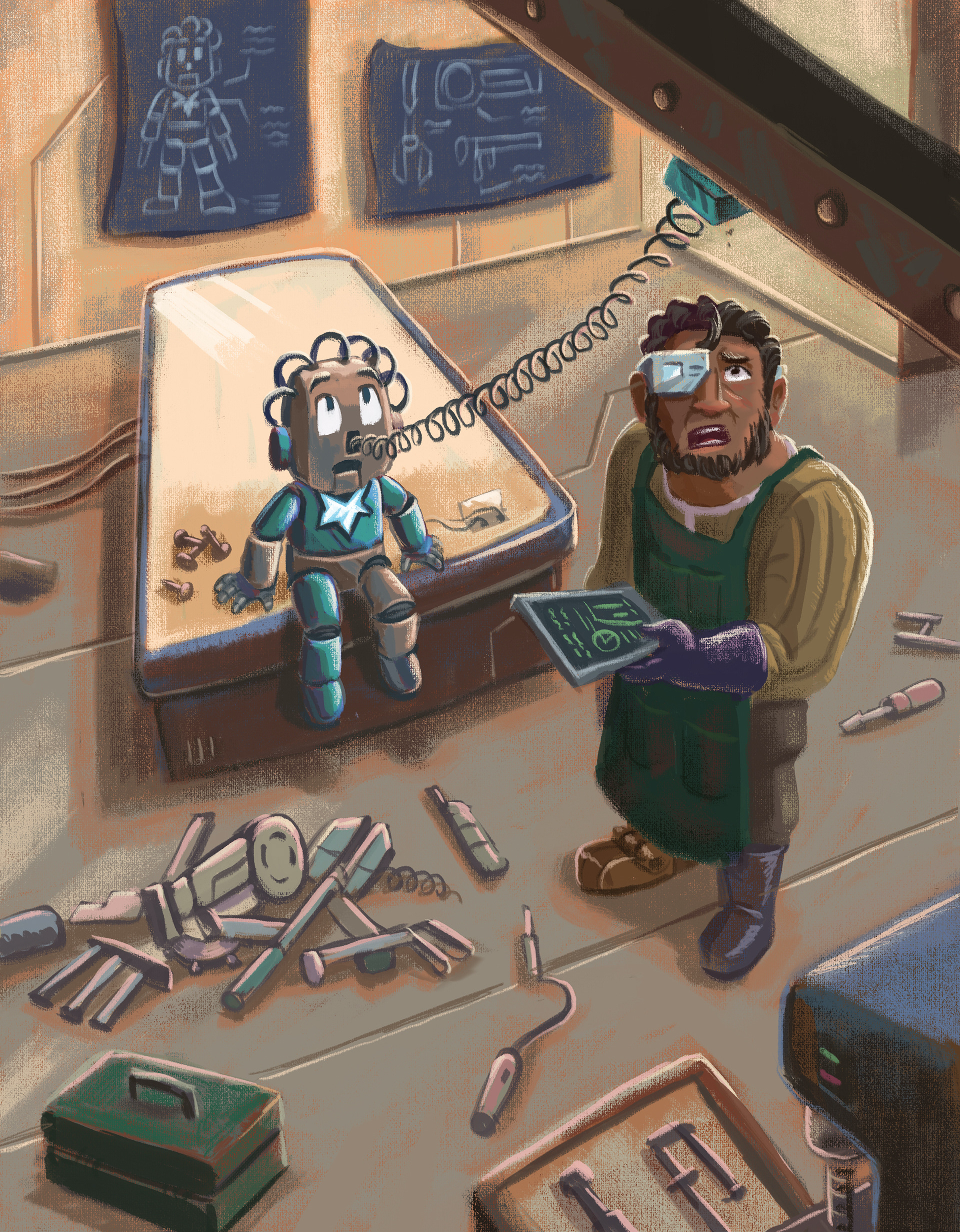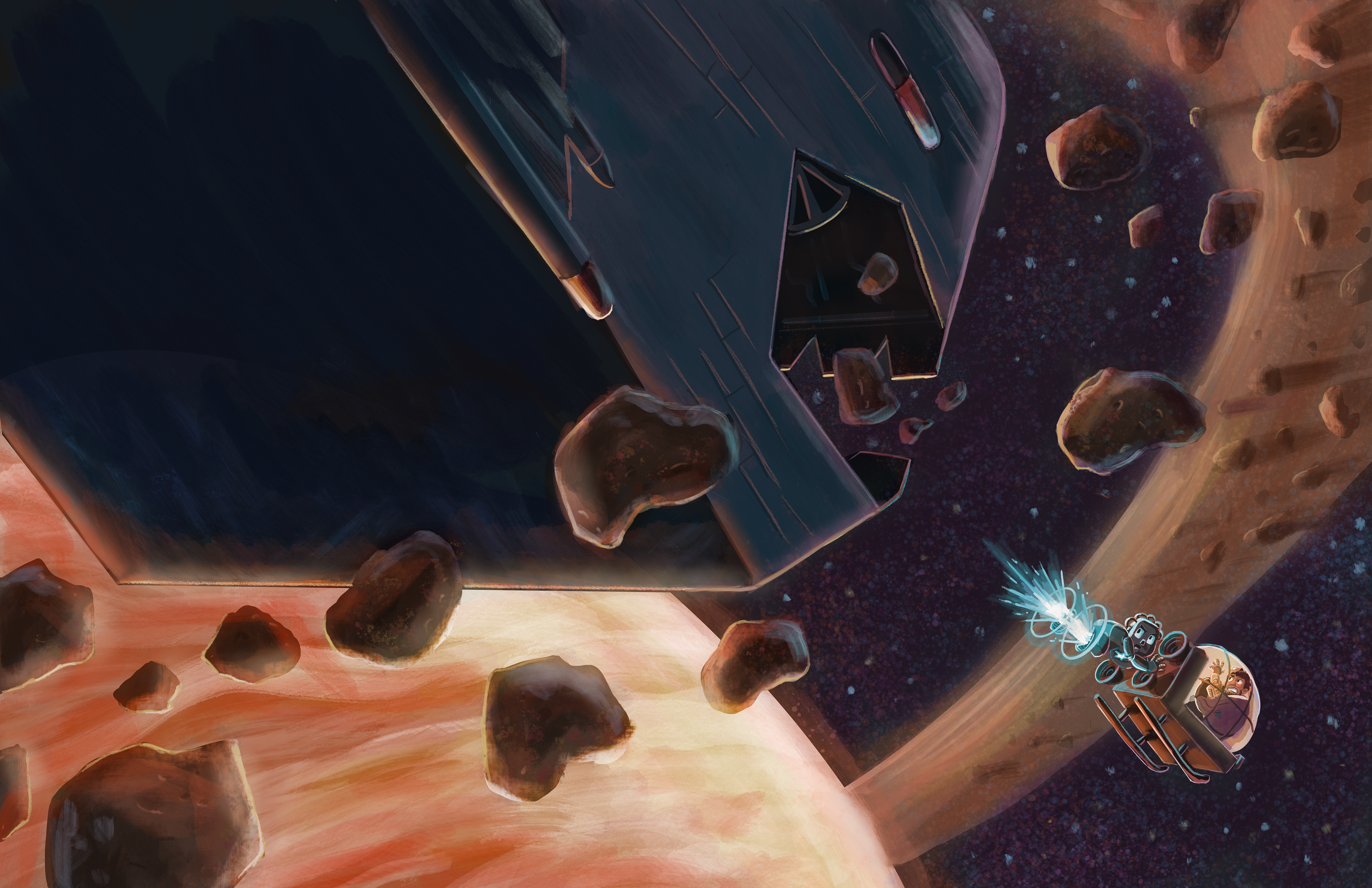 "Rover Trip" Color Script Fall 2021
Hoping to find clues on how to save their own homeworld, two intergalactic explorers document the rise and fall of a planet's intelligent species.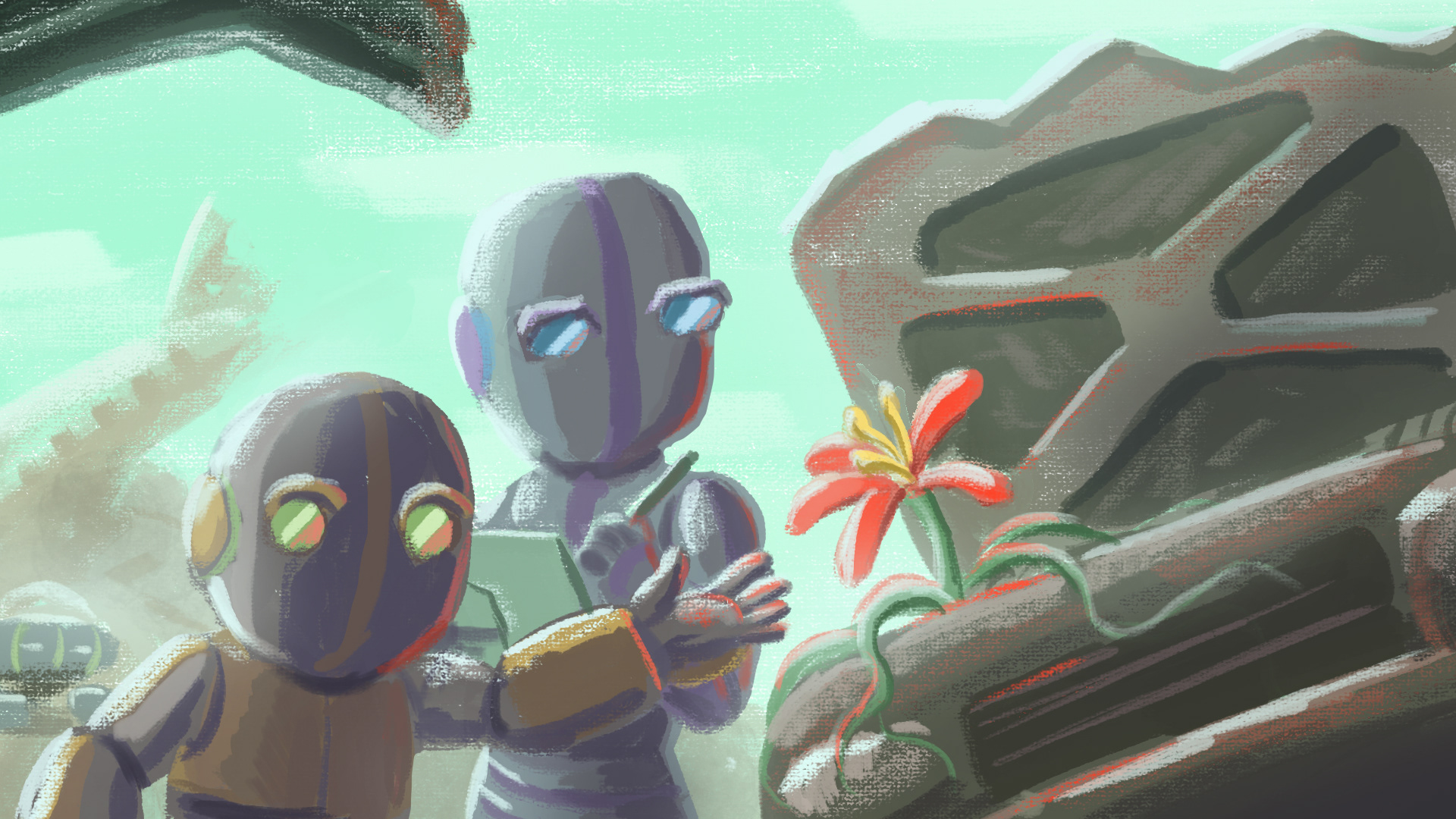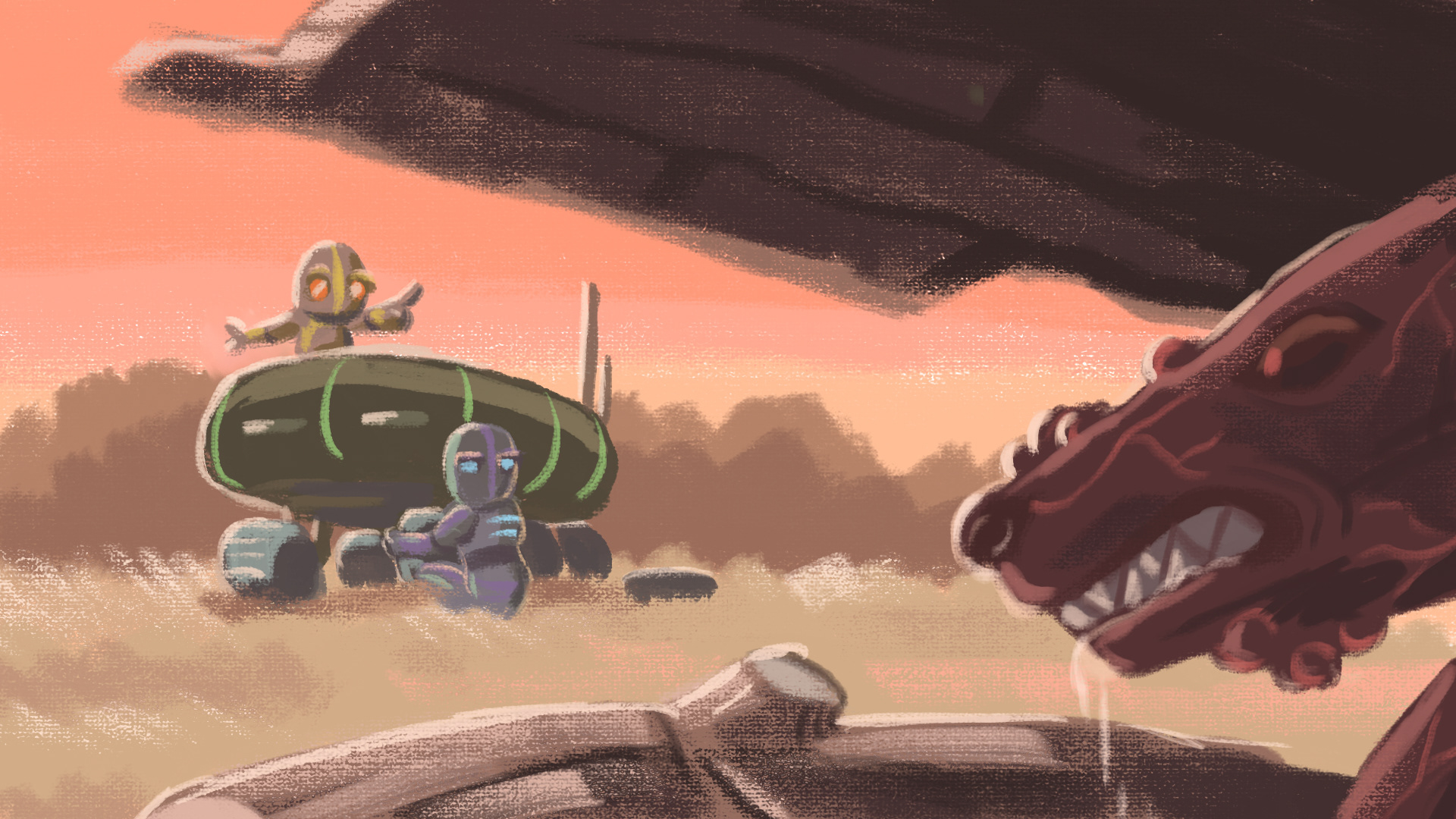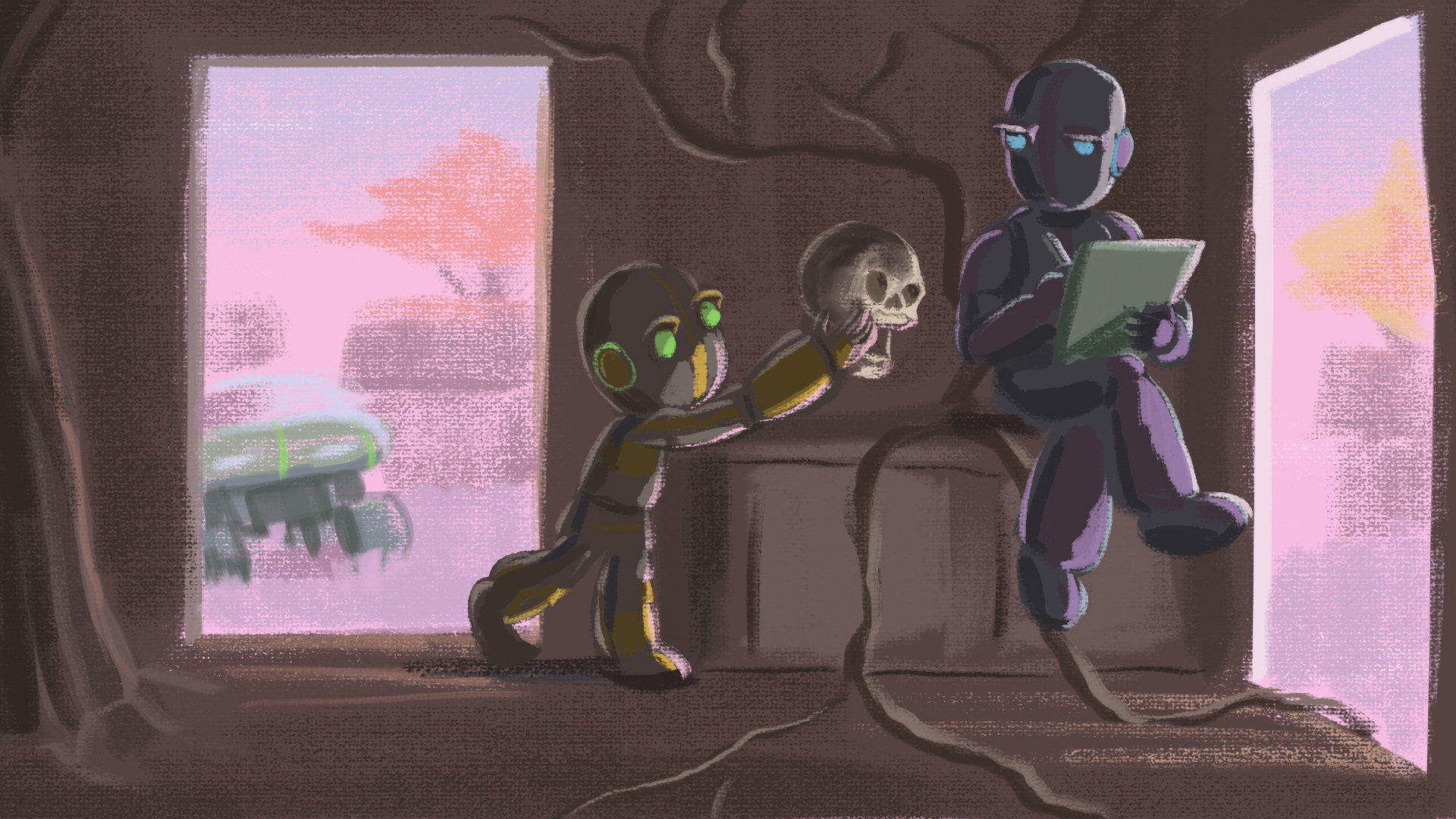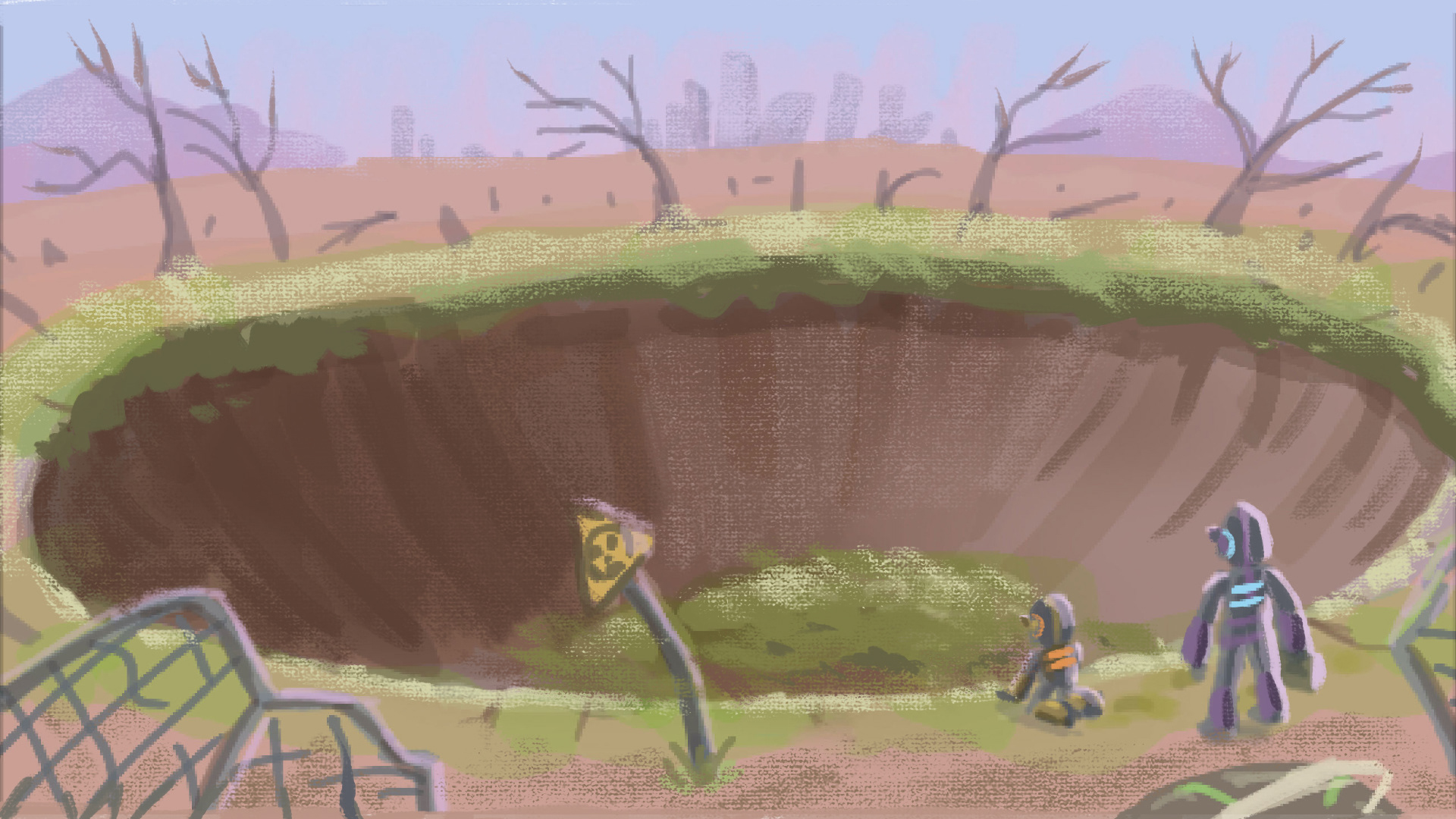 "E-book Investigators" Story and Character Development 2021
Two bookstore workers investigate the Flash-E Bookstore that has appeared next too their shop.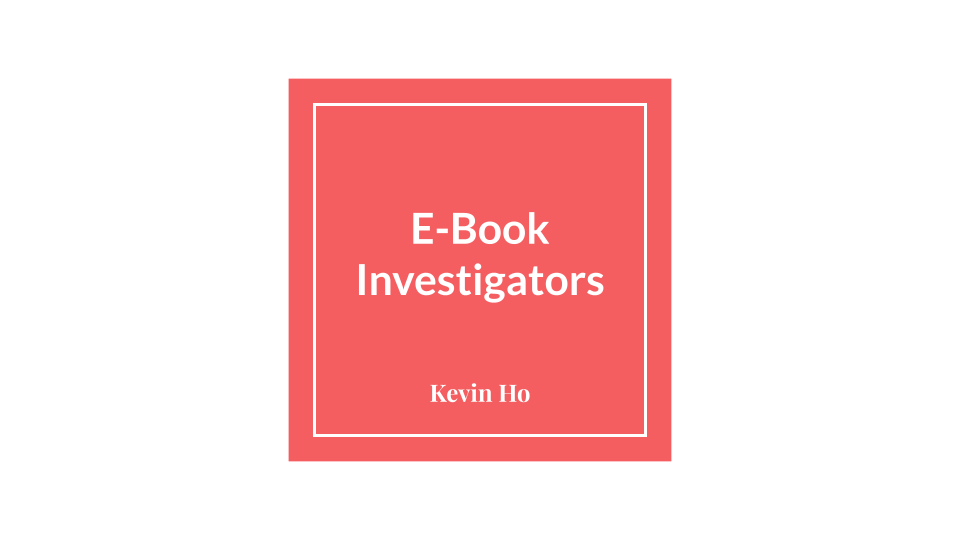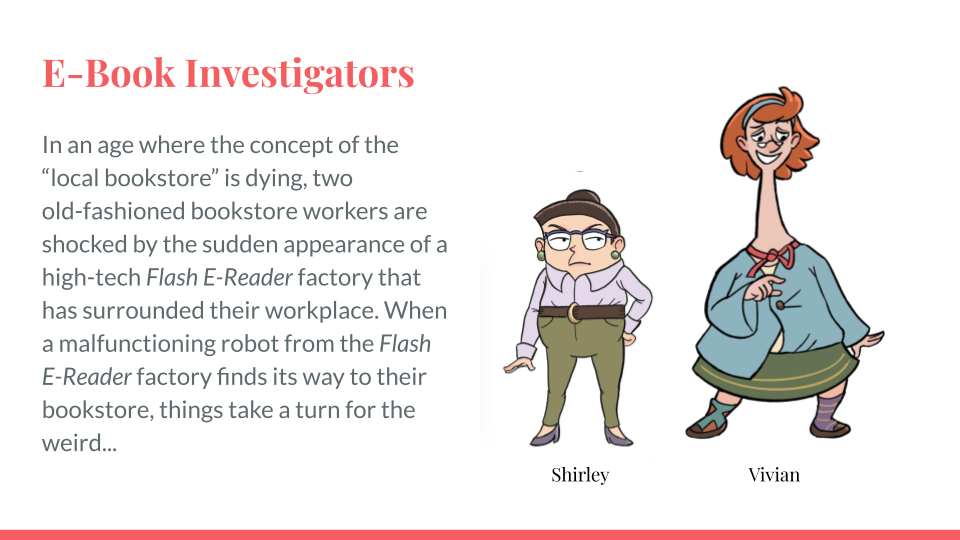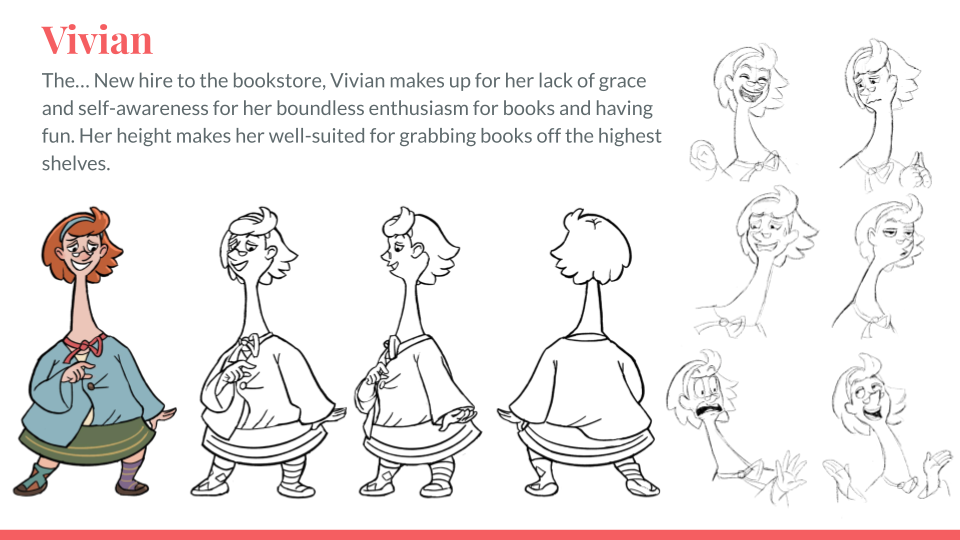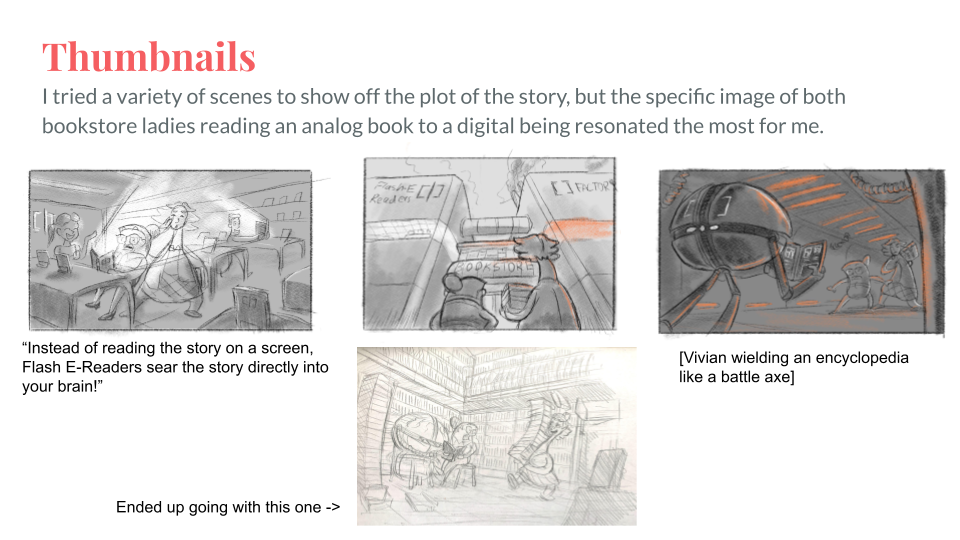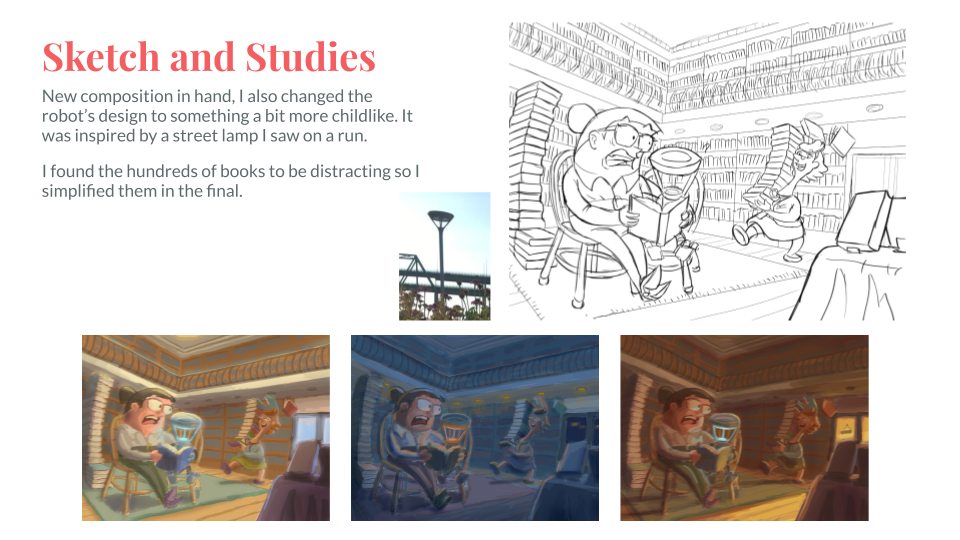 "Cold Feet" 2021
Despite being an Ice Pangolin, Minty never fit in with her fellow villagers. She stumbles across a community the polar opposite of her own, but will they accept her?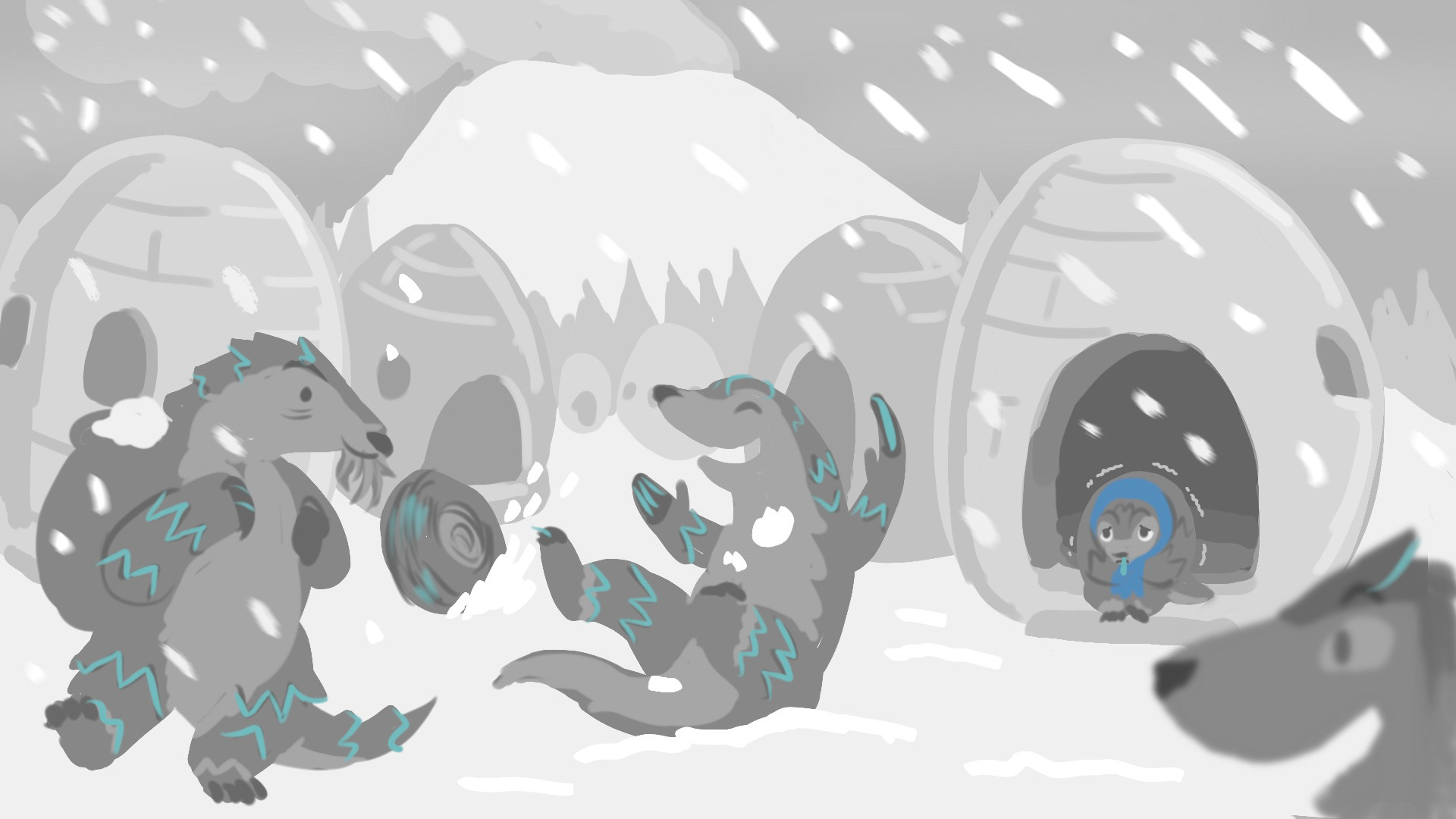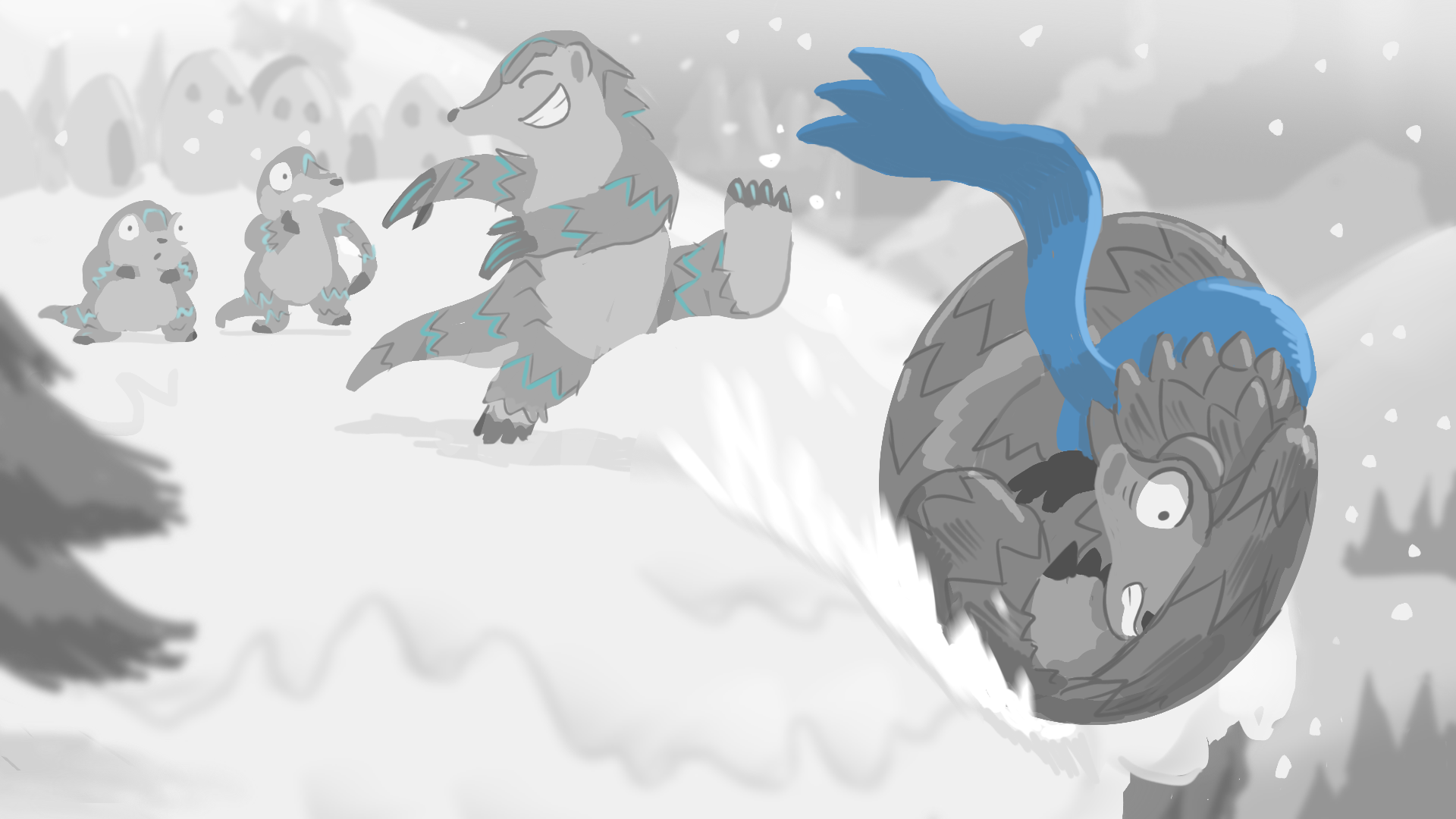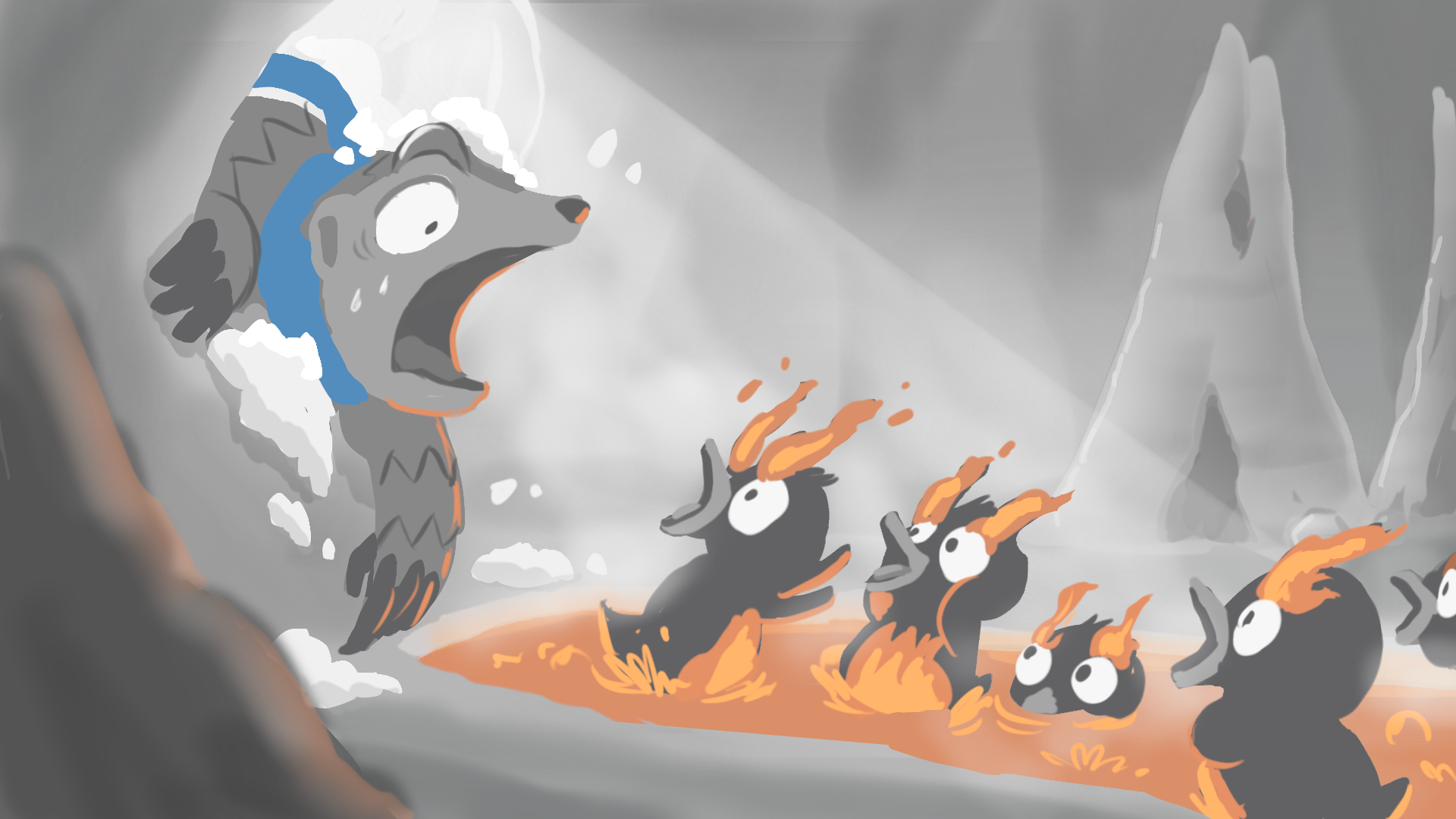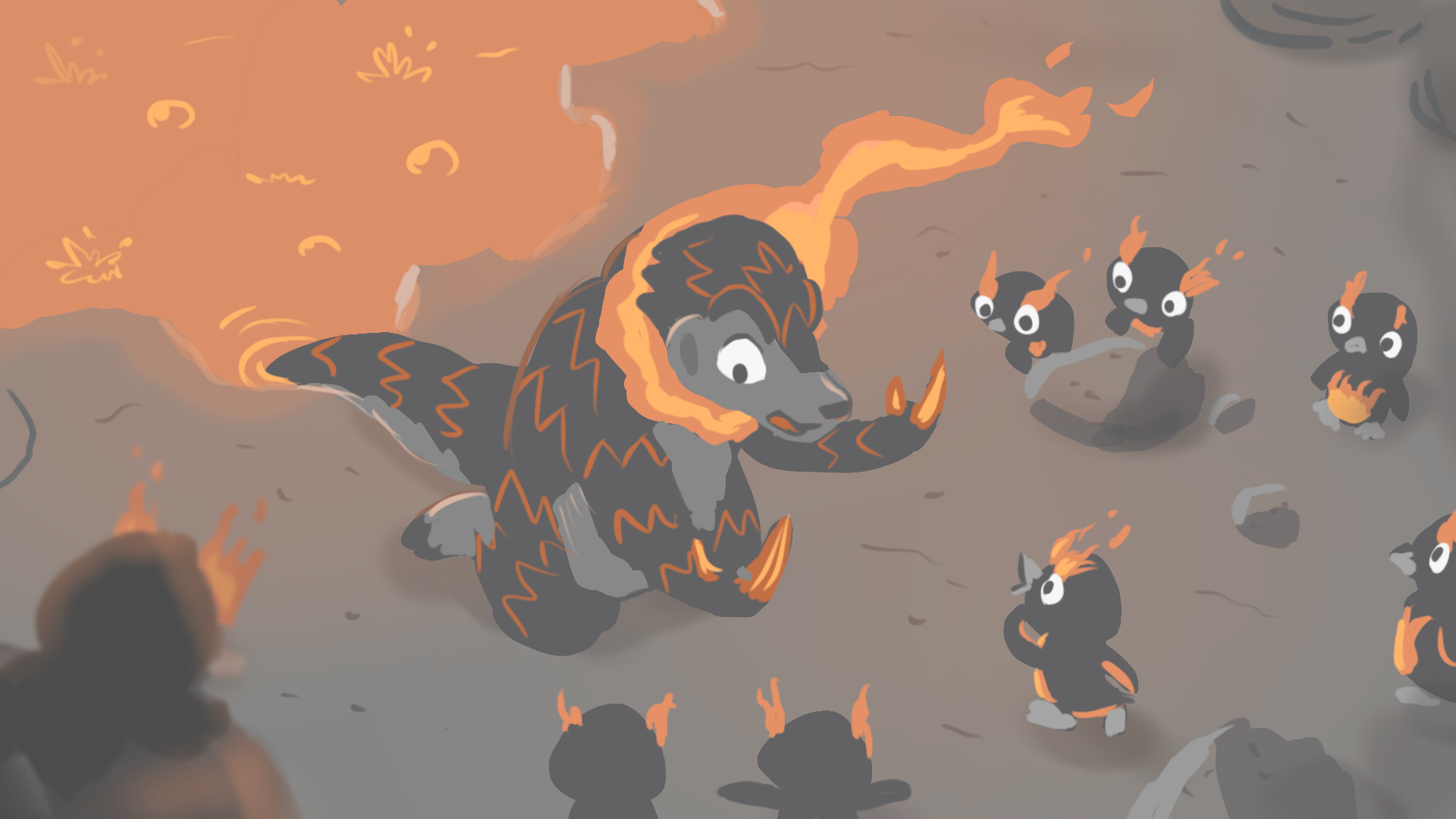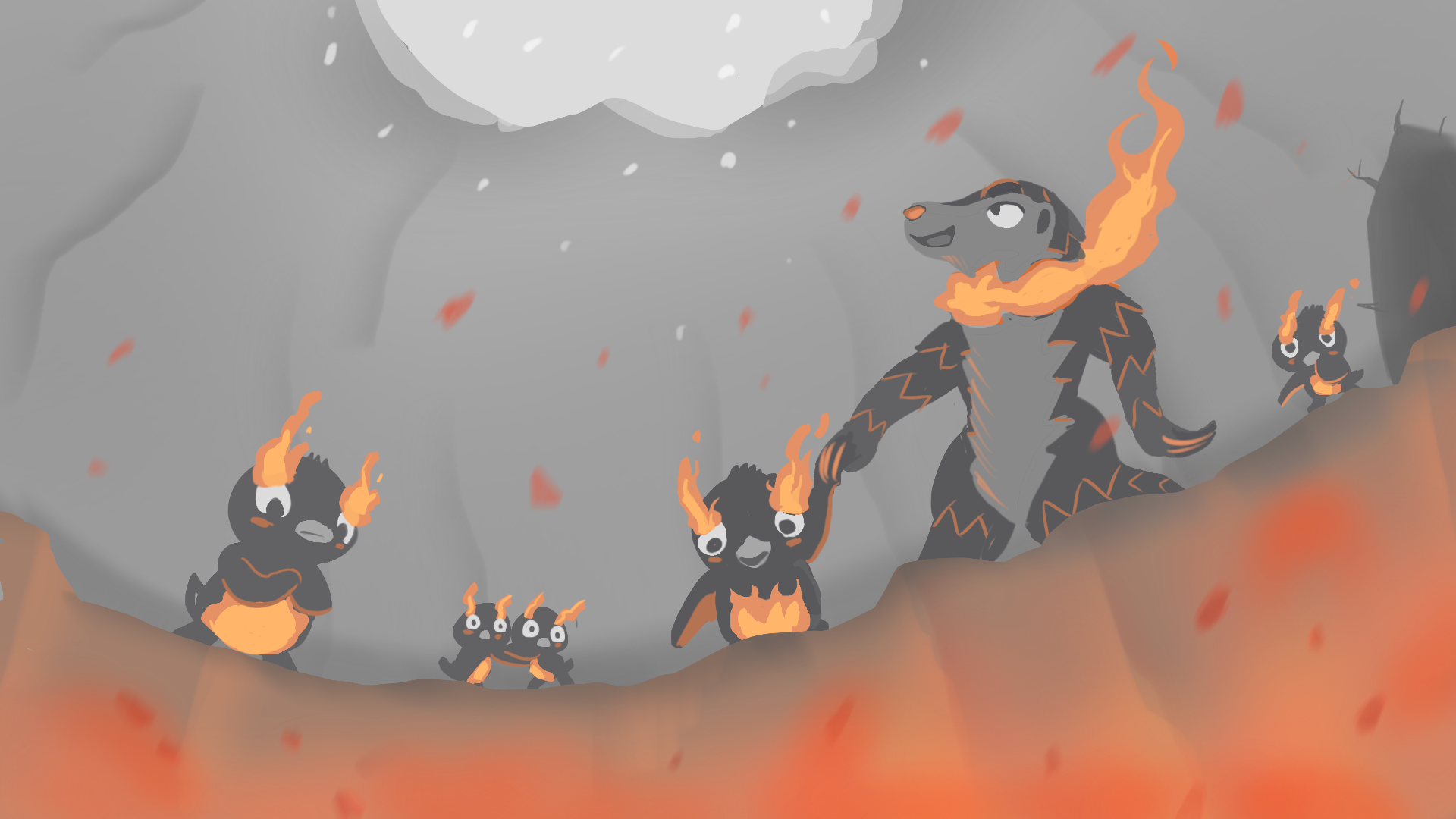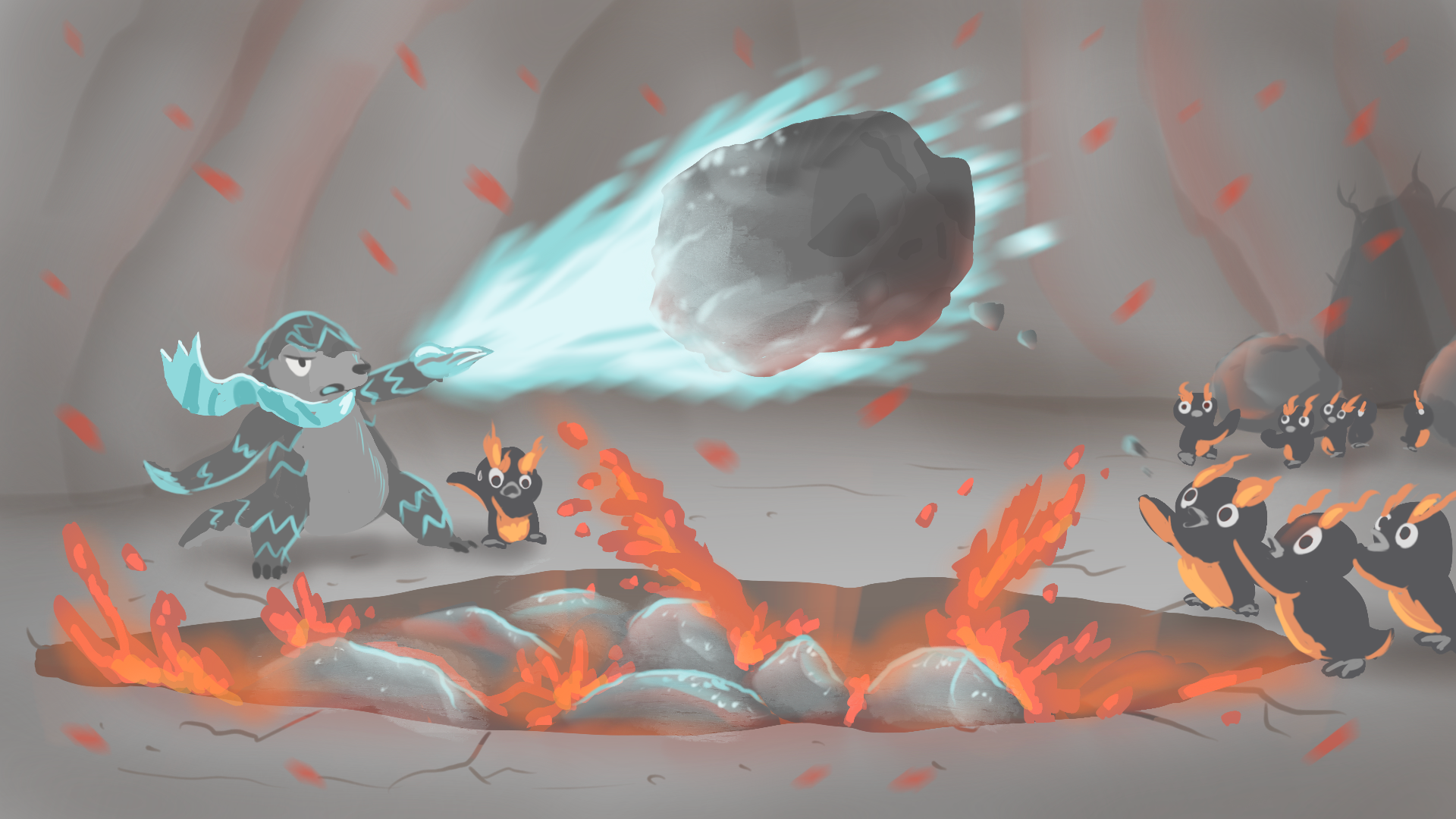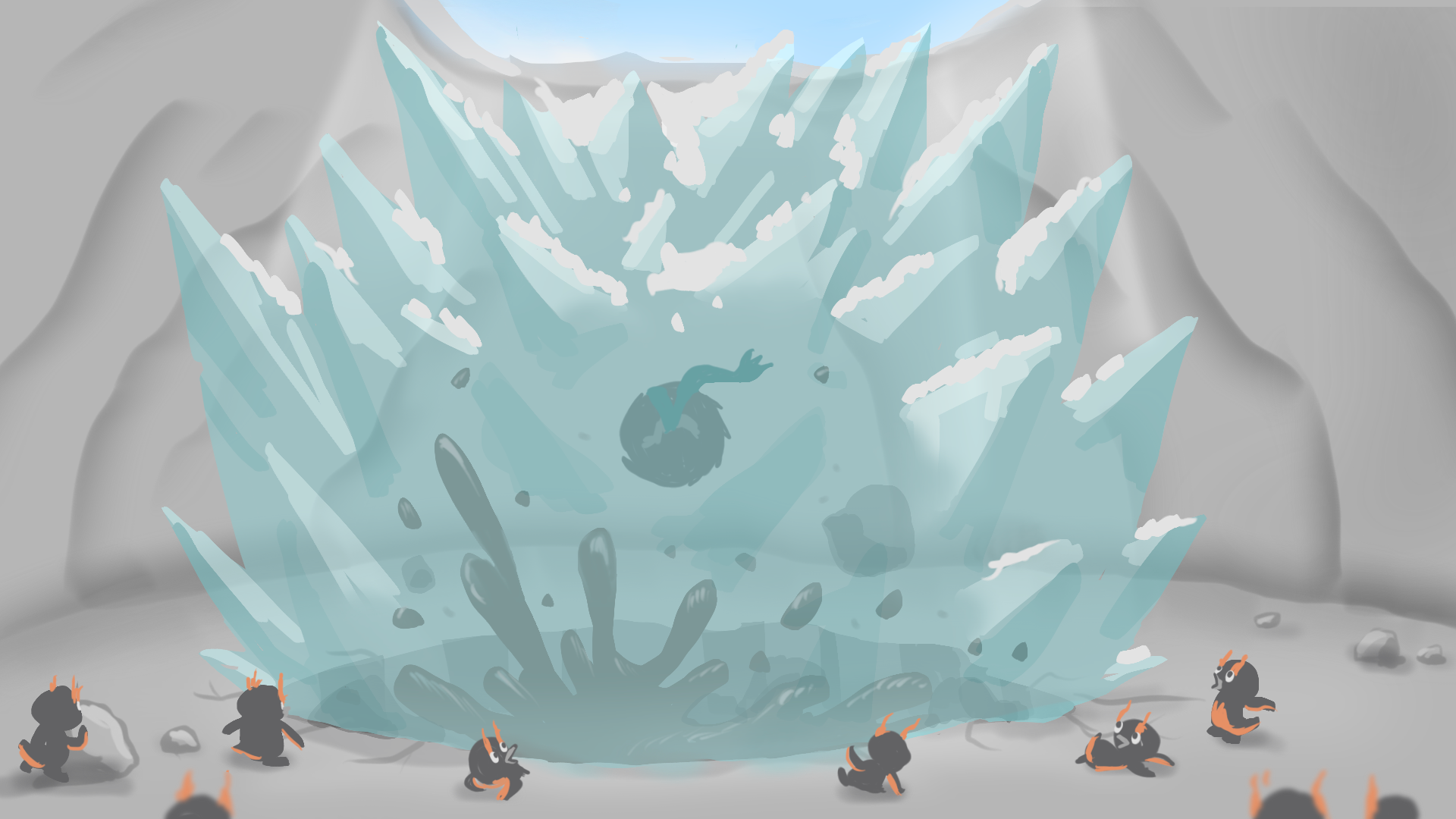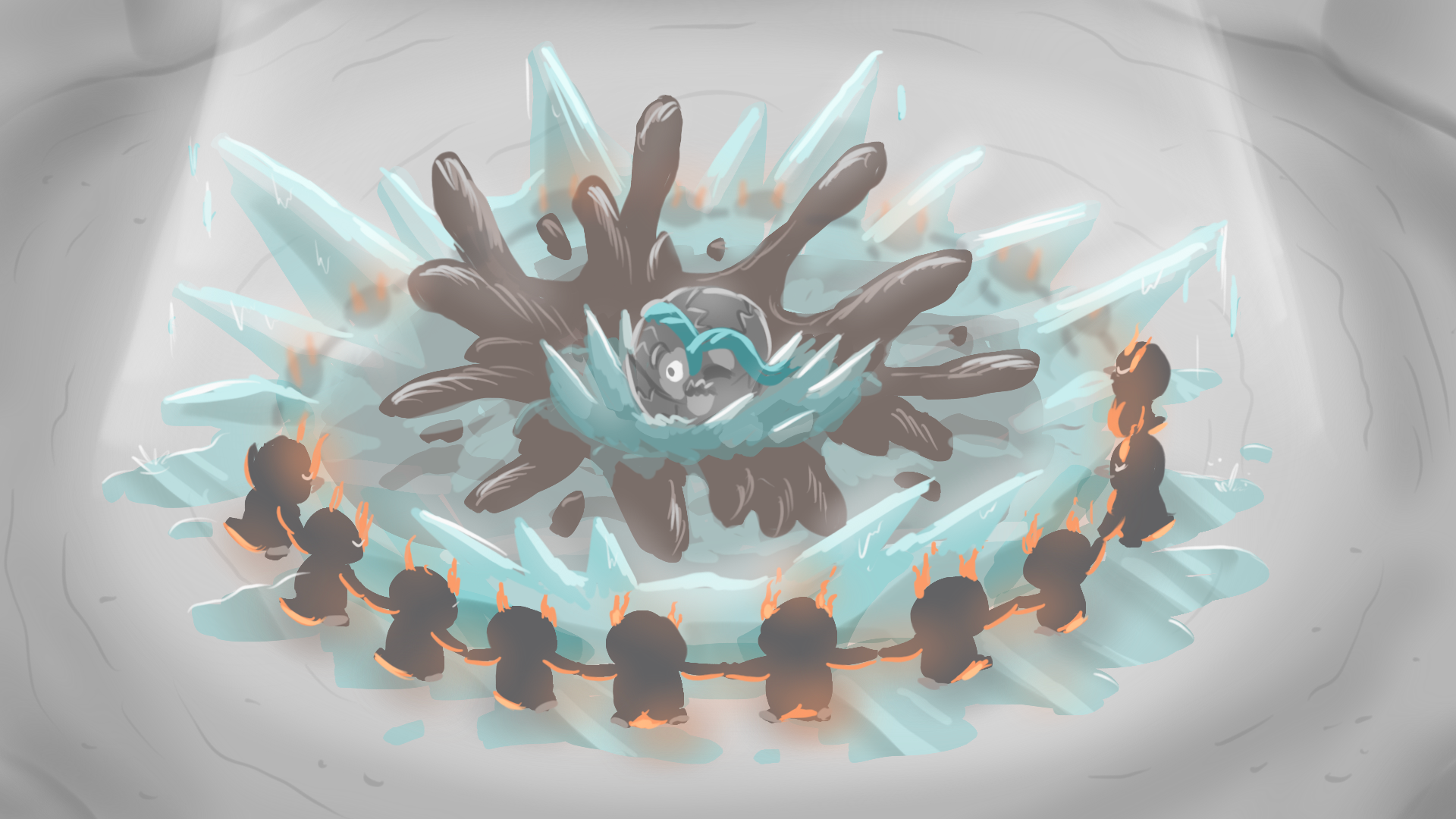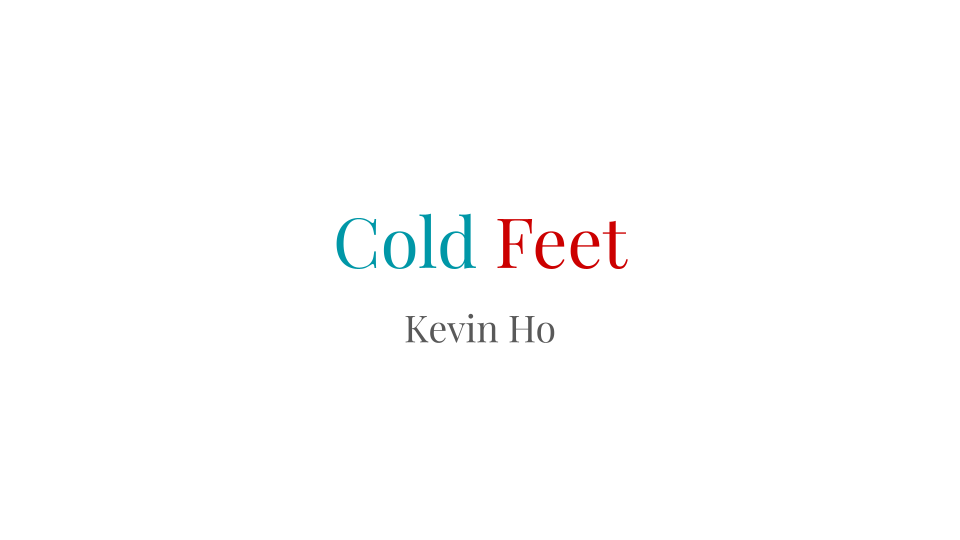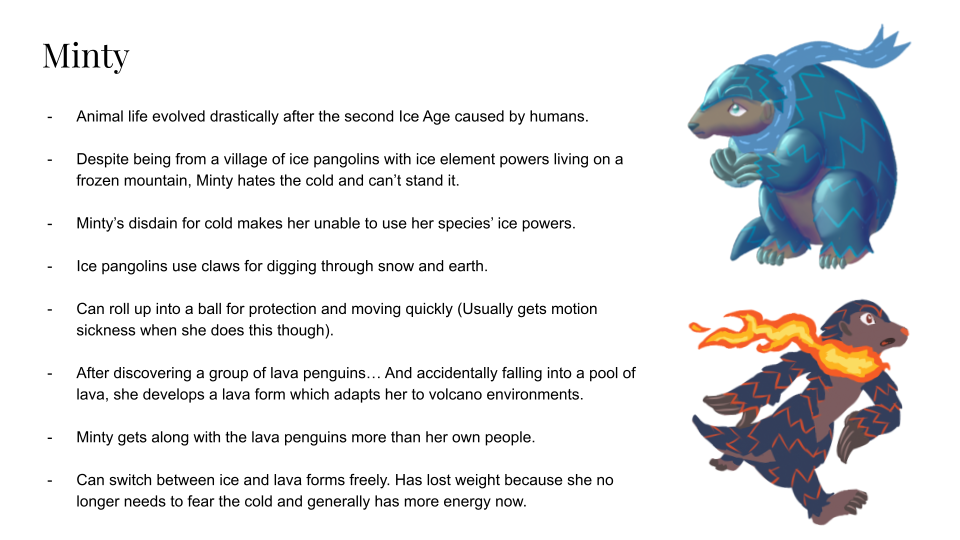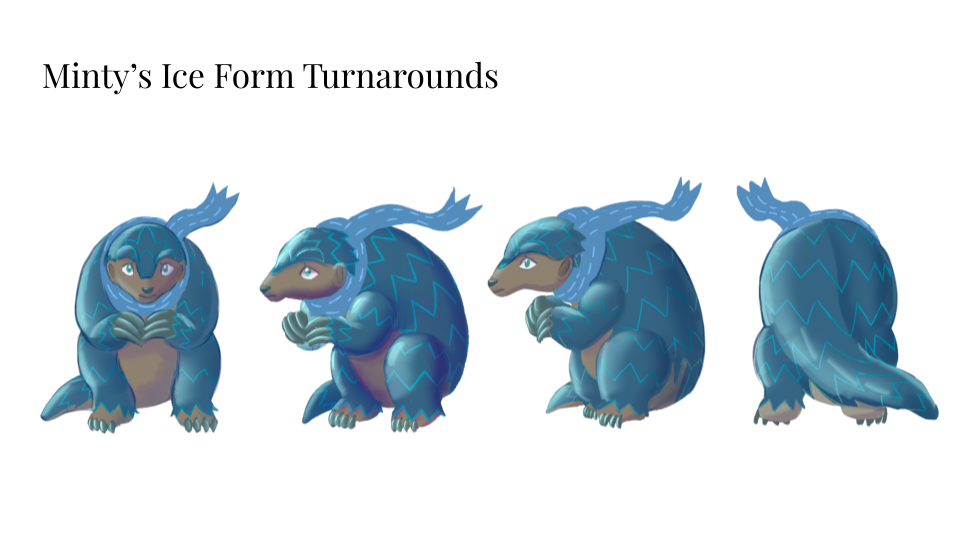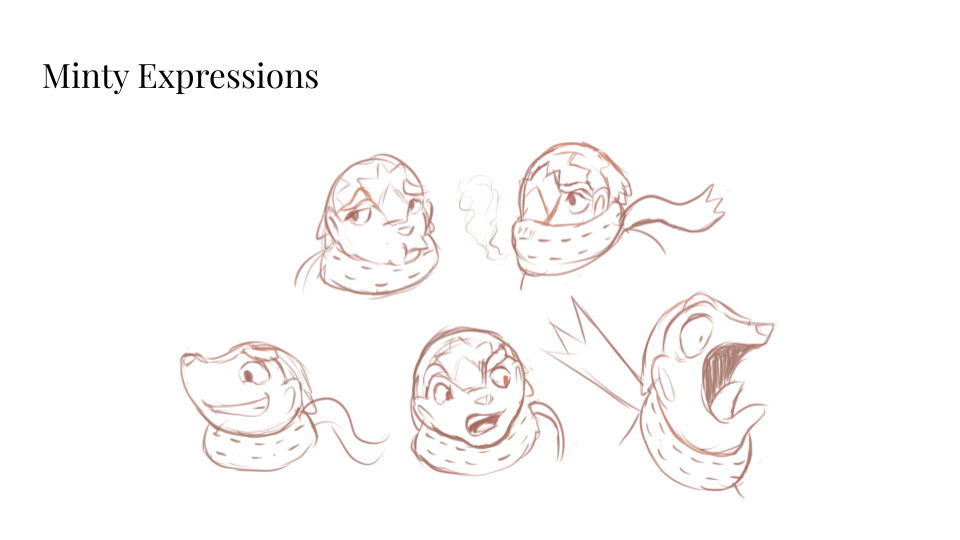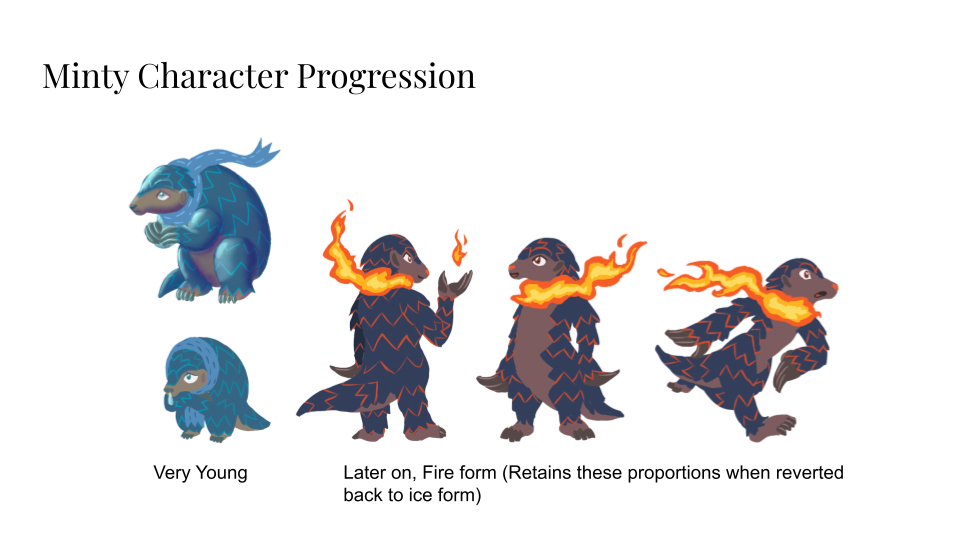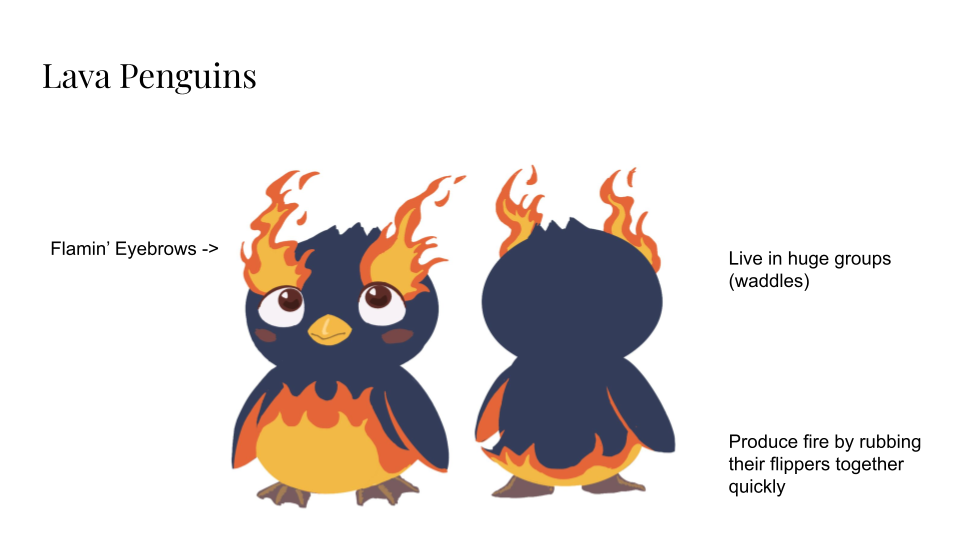 Additional Visual Development Examples